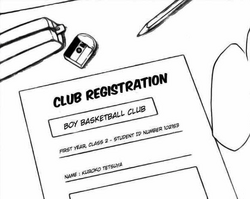 This is our policy for the talk pages. Please follow all these rules.
Note: To use these, select "Edit". Copy the code you want to use and paste it in your OC's infobox/profile. Always be sure to leave the page as it was, please. Copy your selected code and then leave the page without saving any changes. Using the "Back" button is recommended.

Note 2: If you have any questions please ask me on my Message Wall.
"
No harassment, no sexual content, no cursing are allowed as usual
"

— HERE YOU CAN INTRODUCE THE NAME.
User's Message Wall
This page is used for talking to other editors. Any topic are fine, including out topic.
Whenever you leave a message to others talk page, you don't have to include your signature anymore(~~~~).
Don't remove info (unless done by a vandal) from the Message Wall, as the history of the Message Wall shows exactly what the user has done. This history is important when assessing the user's contributions. When you remove a topic from the Message Wall, always fill in the reason and tick the box of notifying an admin.
Ad blocker interference detected!
Wikia is a free-to-use site that makes money from advertising. We have a modified experience for viewers using ad blockers

Wikia is not accessible if you've made further modifications. Remove the custom ad blocker rule(s) and the page will load as expected.