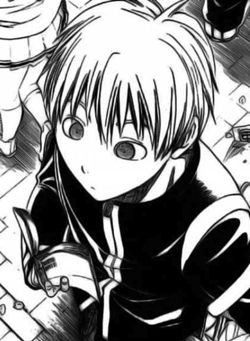 These are the basic rules for writing and using blogs.
Blogs are created so editors can ask questions or just talk about the series or Wikia experiences.
Please keep the blogs only to series or Wikia related topics.
Really short blogs are allowed, but they must always have a purpose.
Keep in mind that blogs do not mean to write about your personal life, or anything else, other than the series. Yes, we do care if you are upset and having trouble, but please talk to someone you trust or that is on at the time and ask them for help. They will either be willing to listen or be willing to tell you someone else that can help you.
Also don't write blogs along the lines of "Hey~ My name's Sarah*, it's niice to meet u! ;D". You know what I mean.
Please keep the blogs only for discussion. Be respectful to the participants of the blogs. If you have an issue with them, go and talk to them on their talk page.
Don't use blogs when you have a dispute between yourself and another user. They are not needed here on the wiki. Solve your personal problems on his/her talk page or ask for help on the admin's talk page.
Ad blocker interference detected!
Wikia is a free-to-use site that makes money from advertising. We have a modified experience for viewers using ad blockers

Wikia is not accessible if you've made further modifications. Remove the custom ad blocker rule(s) and the page will load as expected.